| July 1st, 2011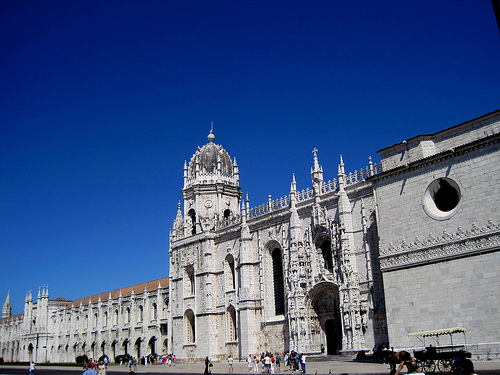 Belém, a parish of Lisbon, sits at the mouth of the Tagus River, six kilometers west of the city center. It's home to a number of museums and monuments, including the Coach Museum , the Monument to the Discoveries, the Belém Tower, and the heavenly pastéis de Belém custard tart.
Belém is 15-20 minutes from the center of Lisbon via tram or bus; you could choose to base yourself here or come for a day or afternoon to enjoy the attractions of the area.
Other museums in Belém include the the Electricity Museum, the Folk Art Museum and the Presidential Museum. Also of note are are the Overseas Garden, the Imperial Garden, the Vasco de Gama Garden, and the Tropical Garden Museum. But what most people come to see are the Coach Museum (the most visited attraction in Lisbon), the Belém Tower (the Tower of St. Vincent) and the Jerónimos Monastery.
The Belém Tower is a fortified tower built in the 16th century as part of a defense system. It was also the starting point for many explorers who set out from Portugal and is now a UNESCO World heritage Site . The Tower is open to visitors from 10am to 5pm (from October to April; it's open until 6:30pm in summer) and is closed Mondays. Admission is 4 euros.  
The Mosteiro dos Jerónimos another UNESCO site, was built by Henry the Navigator in the mid 1400′s and is renowned for its European Gothic design, elaborate sculptural details, and cloisters carved with maritime motifs like rope, coral, and sea creatures.  It's open from 10am to5pm (October to April, open until 6pm in summer) and closed Mondays. Admission is 6 euros.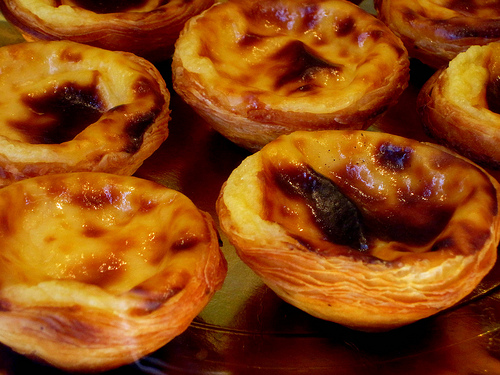 While in Belém, don't miss a stop at the Pastéis de Belém shop just up the street from the Monastery. A pastéis de Belém (or pastéis de nata) is perhaps Portugal's most famous export. This creamy custard tart can be found all over the country, but many say the best one can still be found at the original shop in Belém. The story goes that the pastéis de natas was created before the 18th century by Catholic nuns at the Jerónimos Monastery. In 1837 the Pastéis de Belém shop opened and began selling them to locals. Though many other shops have imitated the original, no one knows the exact recipe except for three of the shop's employees. The secret is so closely guarded that it isn't even written down.
The tarts are served hot warm from the oven, sprinkled with cinnamon and powdered sugar and costs less than a euro each (but you'll want more than one). You can sit and enjoy with a coffee, take a few to go, or order them by the roll of six to take with you on your travels.